In this series over the next few weeks, we will continue to take a look at our wonderful KASFAA volunteers from across the committees. We are revealing their misconceptions and then what changed their minds.
Lets meet 2 more of our wonderful committee members …
Name: Crystal DeLong
I know I'm a lender now so entirely different world but I wanted to answer with my FA Director hat on!!
School/Business: Citizens One Private Student Loans. Previously a workstudy student and then counselor at FHSU for 9 years, then Director of Financial Aid at Avila University in MO for 9 years.
Years volunteering: I have volunteered in either my state or regional associations for 15 years straight!!
Your misconceptions before volunteering/What made you do it anyway?: I was young and met some of "the right" people (aka Robb Cummings, Myra Pfannenstiel) at my first KASFAA so I was volunteering fast!  BUT I was nervous because I was a new professional at 22 years old and it seemed like the people involved were a tight family.
Soooooo jump in and become part of the family is my advice.  Having the KASFAA connections is how I survived my first few years as a Director.  I can't tell you how many times I called Craig Karlin at FHSU and Brenda Hicks at Southwestern to help me figure out a policy or a process that I hadn't been exposed to as a counselor.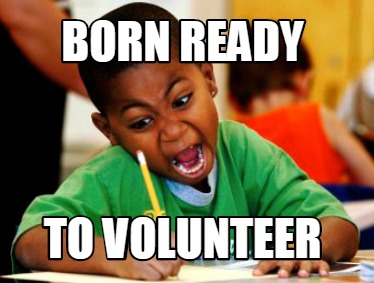 Name: Linda Oldham Burns
School/Business: KS Board of Regents
Years volunteering: 14
Position(s) held/hold: Finance Chair, Outreach Training, re-imagining College Goal Sunday, Archives, Membership
What made you do it anyway?  This is a way to give back to the people and industry that you work.  Once you get started on one committee, you get so much more back in way of relationships and a reward for the work that you accomplish that you want to keep going!!
We would love for you to participate in this series with us. If you did not receive an email from us about your misconceptions, feel free to leave a comment. Don't forget to also include what changed your mind.
Along with this series we are including a call to volunteer. If something changes your mind or you find you relate to one of these stories feel free to head over to kasfaa.org/volunteer and complete our volunteer form. There are still plenty of spots open throughout our committees.