We are continuing to take a look at our wonderful KASFAA volunteers from across the committees. We are revealing their misconceptions and then what changed their minds.
Lets meet 2 more of our fabulous committee members …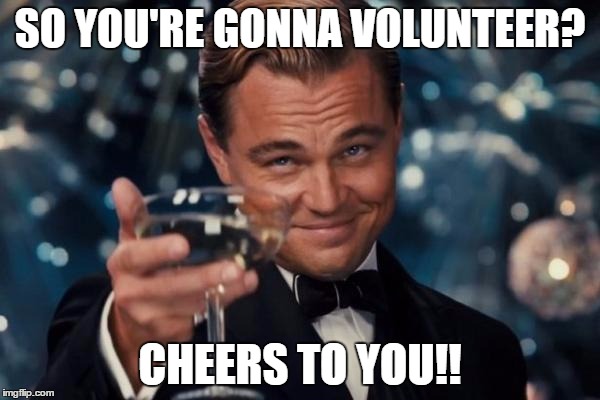 Name: Kristi Blevins
School/Business: Highland Community College, Highland, Kansas
Years volunteering: 3 years
Position(s) held/hold: KASFAA-Membership committee; RMASFAA-Leadership Pipeline Committee, Association News Committee, Summer Institute Registration Co-Chair and Summer Institute Registration Chair
Your misconceptions before volunteering: I was afraid it would be too time consuming.  I also was afraid I wouldn't know enough in order to be of any help to anyone.  I was also intimidated by the bonds that people in the leadership roles already seemed to have with each other, and that I would feel like an outsider.  That has definitely not been the case!  Everyone has been so welcoming and it has helped me to create bonds with new people!
What made you do it anyway? My boss! Ha!  He encourages us to participate and volunteer.  I'm glad he pushed me to do it.  I have met so many people along the way that I have relied on as peers in this industry.  But I have also leaned on those friendships I have created, too.
Name: Cindy Kleinsorge
School/Business: Johnson County Community College
Years volunteering: Probably as long as I've worked at JCCC – almost 24 years
Position(s) held/hold: Committee chairs – Registration, Awards, Association news and publicity, Fiscal officers, Membership, Decorations, and probably others as well. I've always assisted on conference planning in one way or another on a sub-committee, not sure I've missed a conference to attend or assist.  I also held the offices Secretary and VP (plans program for conferences) of KASFAA, and was Secretary of RMASFAA. For RMASFAA I was on the site committee and helped both times when Kansas hosted RMAFSAA in charge of the skit committee and was chairman of Publicity Committee when Kansas hosted in Wichita a few years back. Association News and Publicity was committee of the year this past year. That was icing on the cake for all of us. The committee was awesome and we were all so proud and excited about the recognition!
Your misconceptions before volunteering:   It's always been in my nature to volunteer and assist where needed. I've never said no when it comes to that. I think the big thing people might think is the time factor, but anyone can do anything they put their mind to…I feel people manage their time much better when they are busy, so you fit it in where you can and you do the best job you can. The rewards are wonderful – meeting new people, having a group of people that have your back and knowing your helping an organization grow to its fullest potential. We have always had great leaders in this organization so I do not foresee that changing anytime soon. Each committee chair has a handbook to assist, but your peers are also here to guide you and assist with questions.
What made you do it anyway?   I love interacting with people and making a great organization even better. KASFAA has such a great reputation within our region and nationally that there's no reason not to volunteer. It's so worth it and you'll not regret it.
We would love for you to participate in this series with us. If you did not receive an email from us about your misconceptions, feel free to leave a comment. Don't forget to also include what changed your mind.
Along with this series we are including a call to volunteer. If something changes your mind or you find you relate to one of these stories feel free to head over to kasfaa.org/volunteer and complete our volunteer form. There are still plenty of spots open throughout our committees.